IFFC – I A GRAND SUCCESS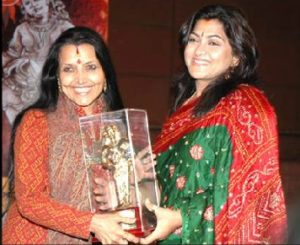 GRAND FINALE OF
INTERNATIONAL FESTIVAL OF SHORT FILMS ON CULTURE
JAIPUR
IFFC-I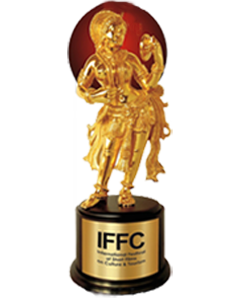 Participating Countries: IFFC-I

Australia
Austria
Azerbaijan
Belgium
Brazil
Bulgaria
Croatia
Canada
Cuba
France
Fiji
Germany
Israel
India
Iran
Italy
Jeddah
Lithuania
Lebanon
New Zealand
Portugal
Pakistan
Panama
Russia
Spain
South Korea
South Africa
Saudi Arabia
Sweden
UK
USA
Uzbekistan
Zimbabwe
IFFC-I, THE SUCCESS STORY
The three-day successful, International festival of films on cultural Tourism, which received an unprecedented response from delegates from India and abroad, reached its grand finale on Tuesday, 13th February 2007. This was the only competitive festival in the world dedicated to films on culture. This festival was not assortment of few selected films but it was competitive in nature and short films from 33 countries vied to win the iiMC golden statuettes.
The festival showcased 117 short films from 33 countries in four screens. It is for the first time that documentaries and short films were screened in four theatres simultaneously. Thousands of filmmakers and film enthusiast saw these films depicting various aspects of culture. Delegates from 13 countries were present in this festival.
Workshop
Two workshops were held during the festival. Acting workshop by "acting Guru" Kishore Namit Kapoor on 12th Feb was a huge success. Next day a Script workshop was organized which was conducted by writer, editor, director from Mumbai Sunil Salgia.
Cultural programmes
Everyday the screenings were followed by a grand entertainment programme. 200 artists from various part of the country participated in this cultural extravaganza. Everyday thousands of viewers enjoyed the screenings as well as cultural programmes.
Inauguration
The festival was inaugurated with great festivity and fanfare by legendary actor of Indian Cinema Shashi Kapoor, who is known for his contribution towards Art Cinema Movement in the country. Present on the occasions were Former Minister of Information of Broadcasting Mukhtar Abbas Naqvi, Film stars Akbar Khan, Raza Murad and Ayesha, besides delegate filmmakers from 13 countries.
Mr Shashi Kappor in his inaugural address felt sorry for the slow death of Documentary movement in the country and declining number of dedicated filmmakers of this genre. He wished that the government should support such festivals and lauded the efforts of Devendra Khandelwal and his team. Mr Raza Murad felt that the culture of India is unique, and this festival was a great opportunity to showcase it to the world community. Noted actor-director Akbar Khan appreciated the decision to hold a cultural film festival of this magnitude in a city like Jaipur, which is rich in culture and traditions. He also felt that the IFFC-2007 was not simply a festival of few selected films but competitive in nature, this encouraged filmmakers from every part of the world. Basu Chatterjee had all the praise for this competitive festival and participation of films from 33 countries. He lauded the decision of organizing committee to have no entry fees for the filmmakers to enter their films and also free entry for cine-goers. He felt that this step would develop interest in common man for documentary and short films. He also appreciated the zeal and dedication of the organizers, who spent millions for this grand festival, without expectation of anything in return, just for the cause of documentaries and short films. Devendra Khandelwal, one of the leading filmmakers of India and Chairperson of iffc organizing committee defined why iffc was planned, what was it's purpose and how the entire team worked hard to make this event memorable.
The members of the Board of Jury were:
Mr. Basu Chatterjee
Basu Chatterjee is one of the most well known filmmakers in modern India. He was the man responsible for starting what was to be known as New Wave Cinema .He started with Sara Akash, which was the first of its kind. The success of the film led Chatterjee to make one good film after one another, all of them fresh in ideas, novel in treatment and all of them varying the unmistakable stamp chatterjee had created for him. He has made more than 40 films and all of them have won him acclaim, appreciation and audiences. Chatterjee created a new wave in television when he made Rajani in the early 80's.He made several serials and telefilms both in Hindi and Bengali.
G.L. Bharadwaj
G.L. Bharadwaj is a veteran maker of short films. He has made more than a 100 films, won several awards at home and abroad.
Ashok Jailkhani
Ashok Jailkhani is one of the most renowned producer/director of drama and serials, having made more than 500 such programmes for Doordarshan. He is Chief of Bharti Channel of Doordarshan, the premier channel of Art and Culture. He is currently Deputy Director General of Doordarshan.
Dr. Rakesh Shankar
Dr. Rakesh Shankar is a blend of a diplomat, a film- maker, an environmental scientist, a philosopher, a poet and a painter. He has been India's diplomat to several countries including Canada, Hungary, Zambia, Saudi Arabia and Egypt. He has written scripts, directed short films, and advised several film projects in India and abroad. He has taught at the University of British Columbia, Vancouver.
Neelu
Neelu is one of the most popular leading ladies of Rajasthani films in which she has made a name, which is a part of every household. She has also worked in Gujarati films and has won several State awards in both languages.
Kishore Namit Kapur
Kishore Namit Kapur runs his own State of the Art acting school in Mumbai where he has trained, some of the well-known star-sons and daughter's, besides others. He has also written a well-researched book on the art of acting.
Satyaprakash
Satyaprakash has written 14 books covering a wide gamut of subjects. He has also written scripts and songs for music albums. He is a winner of several prestigious awards.
Currently he is Divisional Railway Manager, Western Railways.
Shriram Tiwari
Shriram Tiwari is a renowned research scholar and writer. He has edited more than 20 publications on art and culture. He is currently Managing Director of Vanya ( Dept of Culture, Govt of MP).
Sneh Madhur
Sneh Madhur is a senior journalist with Hindustan Times. He is known columnist and writer for culture related subjects.
Closing Ceremony
The closing ceremony was held on the open grounds of the Jawahar Kala Kendra, Jaipur; a center of Art & Culture, designed by Charles Correa. Khushboo, the superstar of the south specially flew down for the ceremony to be the chief guest and distributed the awards. The jury headed by the renowned filmmaker Basu Chatterjee announced the decisions taken by the jury
The winners were presented with specially designed gold statuettes. All the Indian and International delegates and leading dignitaries from Jaipur were present. The well-known scientist from Pakistan, Mr.Tariq Mustafa, who worked on the first space mission with the late Mr.Vikram Sarabhai of India and a leading bureaucrat of Pakistan, who is accompanying the Pakistani short film makers, Dr.Farooq beg and his wife Huma beg who were paying their first visit to India because of the festival were also present along with film makers from 13 countries.
Before the award ceremony the guests were entertained by folk dancers from various states of India and the ceremony was followed by a grand gala dinner hosted at Spice Court by the organizers.